Restyled Spaces & Home Staging Company has passionately designed memorable homes for over 1000+ clients since 2015. As a full-service staging company with a comprehensive list of services, we offer everything from inventory rentals and material sourcing to project management and complete redesigns. Our vast inventory of furniture and accessories ensure that every property we stage is both welcoming and on trend and creates the visual experience necessary for buyers to emotionally connect with the property. Heather and her team aim to create a seamless, stress-free process while creating an impactful space with both opulence and affordability in mind. Our process delivers the fundamental building blocks to prepare, showcase and sell properties faster and for the highest possible dollar that that the market will allow. With years of experience, Restyled Spaces and Home Staging Company has expertise in every niche of the greater Ottawa area residential real estate market and specializes in both luxury and Victorian homes.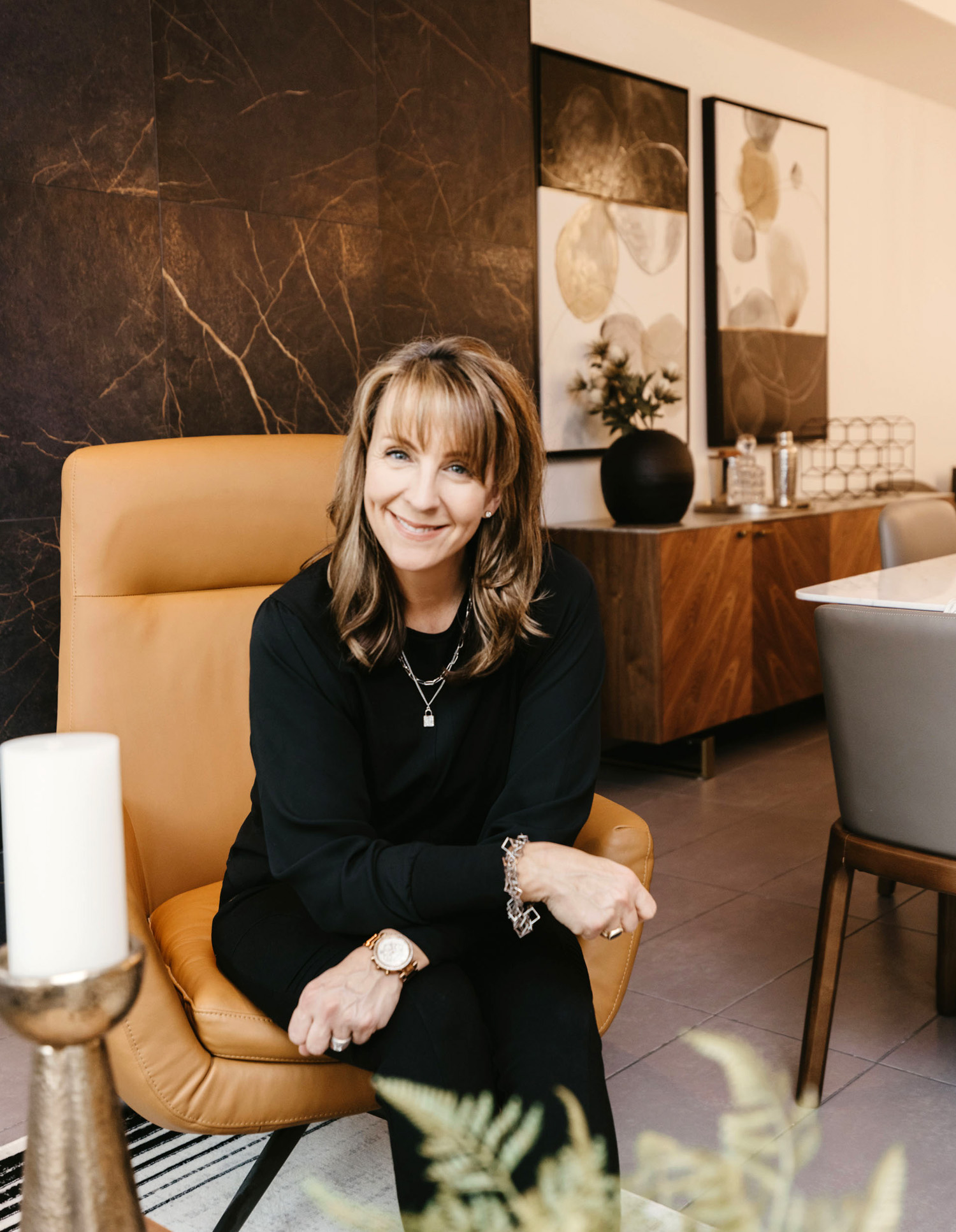 Founder & Principal Designer
Certified Canadian Staging Professional
2023 – RESA – Top 10 Luxury Vacant Staging Canada Finalist
2023 – Nominated for Small Business of the Year by Faces Magazine
2022 – RESA – Top 100 Most Influential People in Real Estate Staging Award
As founder and principal designer of Restyled Spaces & Home Staging Company, Heather Sorgat has been creating stunning re-imagined spaces since 2015. But that's not where her story began…Heather's journey into the staging world started back in 2001 when she bought her first investment property and completely revived it. When the result was dramatic, and she was able to increase the value substantially in less than 2 years, she knew that she had found her calling. Heather has always had an innate ability to see past cosmetic issues and find easy, affordable solutions to beautify any space. 20+ years later, her passion for staging and design remains strong.
Heather is the current VP Elect in the Ottawa Chapter of the Real Estate Staging Association Board of Directors. She was also honoured to be named one of RESA's most influential people in real estate staging in 2022. She is married to a real estate professional and raising two teenage boys (and two puppies) which keeps life busy and interesting!
Interior Decorating & Redesign Specialist
I'm Nadia Bassi and I have over 20 years of decorating experience. I truly believe that your space should be decorated beautifully to nurture your well being and should tell a story about the people who inhabit them.
From concept development to project completion, I will infuse your home with comfort, style and timeless beauty.
On a personal level, I continue to educate myself and stay up-to-date on this ever-changing industry in which I truly love.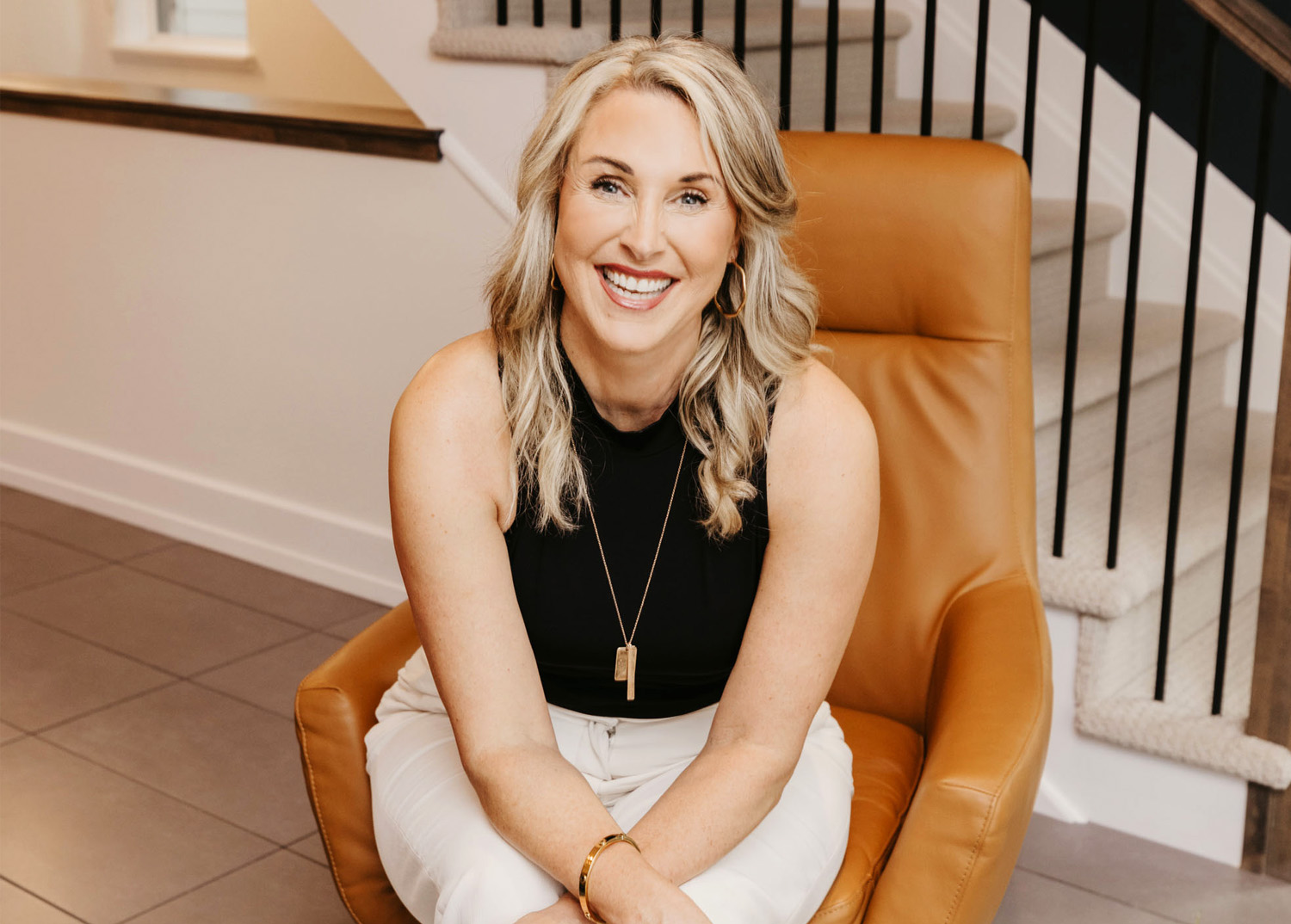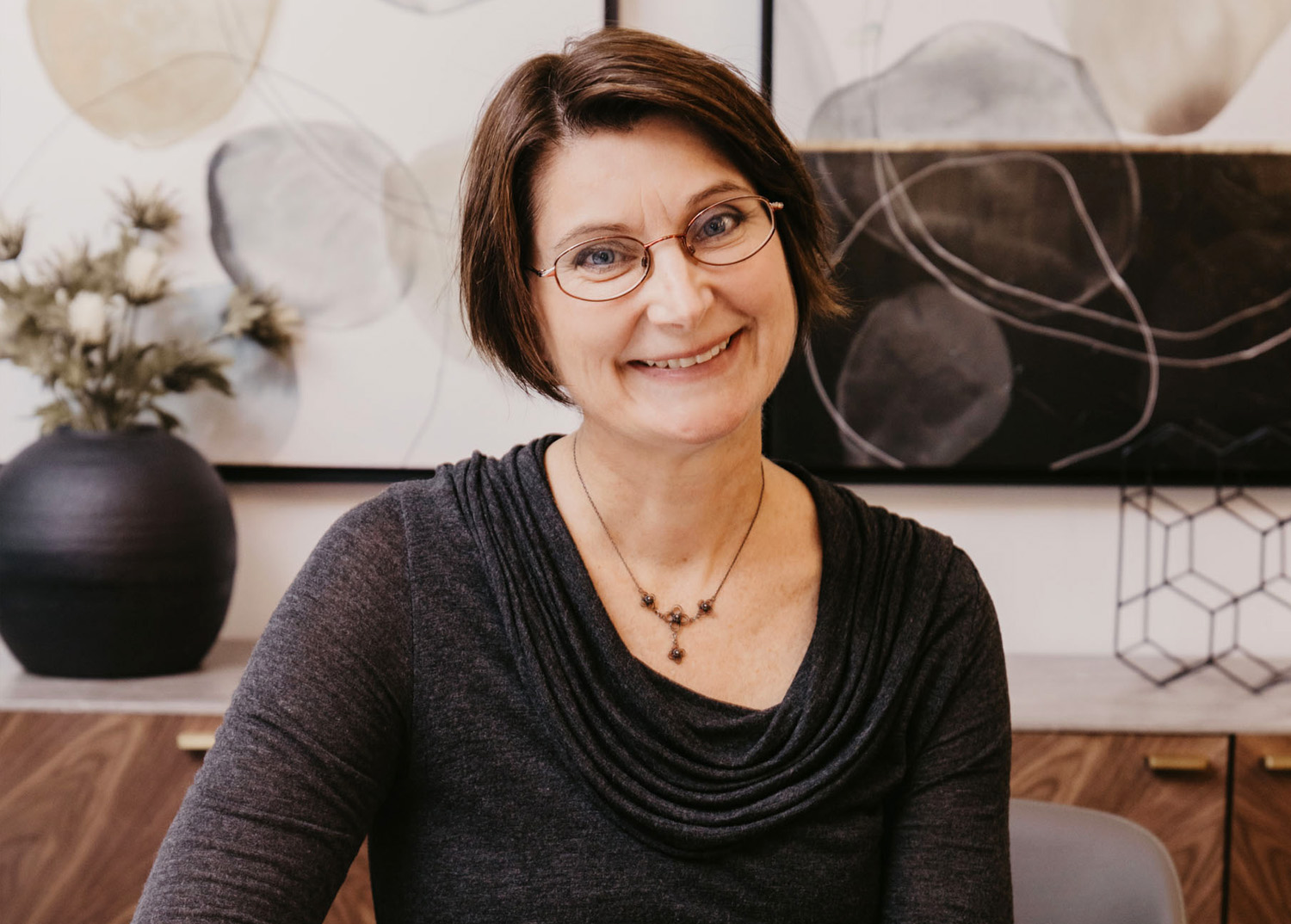 Certified Stager RTS
Hi there, I'm Annika. Decorating and organizing are two of my favorite things to do. I also love working with others to reach a common goal. I feel very lucky to be able to combine these passions in my everyday work at Restyled Spaces & Home Staging. I am a certified Home Stager and Residential Transition Specialist. I also have an extensive background in the NGO field and have had the privilege to work in multicultural settings with people from all walks of life and backgrounds. I especially enjoy working with seniors.
I am a Swede turned Canadian, and the proud mom of two teenage boys. In my free time I like to sing, travel and spend time in nature, especially with my family.
Property Stylist
For over a decade, I have been honing my skills and reputation as an industry leader. From showroom design for some of the nation's most renowned furniture retailers to leading successful visual merchandising teams to studio photo styling, to providing hundreds of staging consultations and creating and executing stunning and effective staging plans — the knowledge and experience I have acquired has now proven to be invaluable to my clients as a Property Stylist and Home Stager.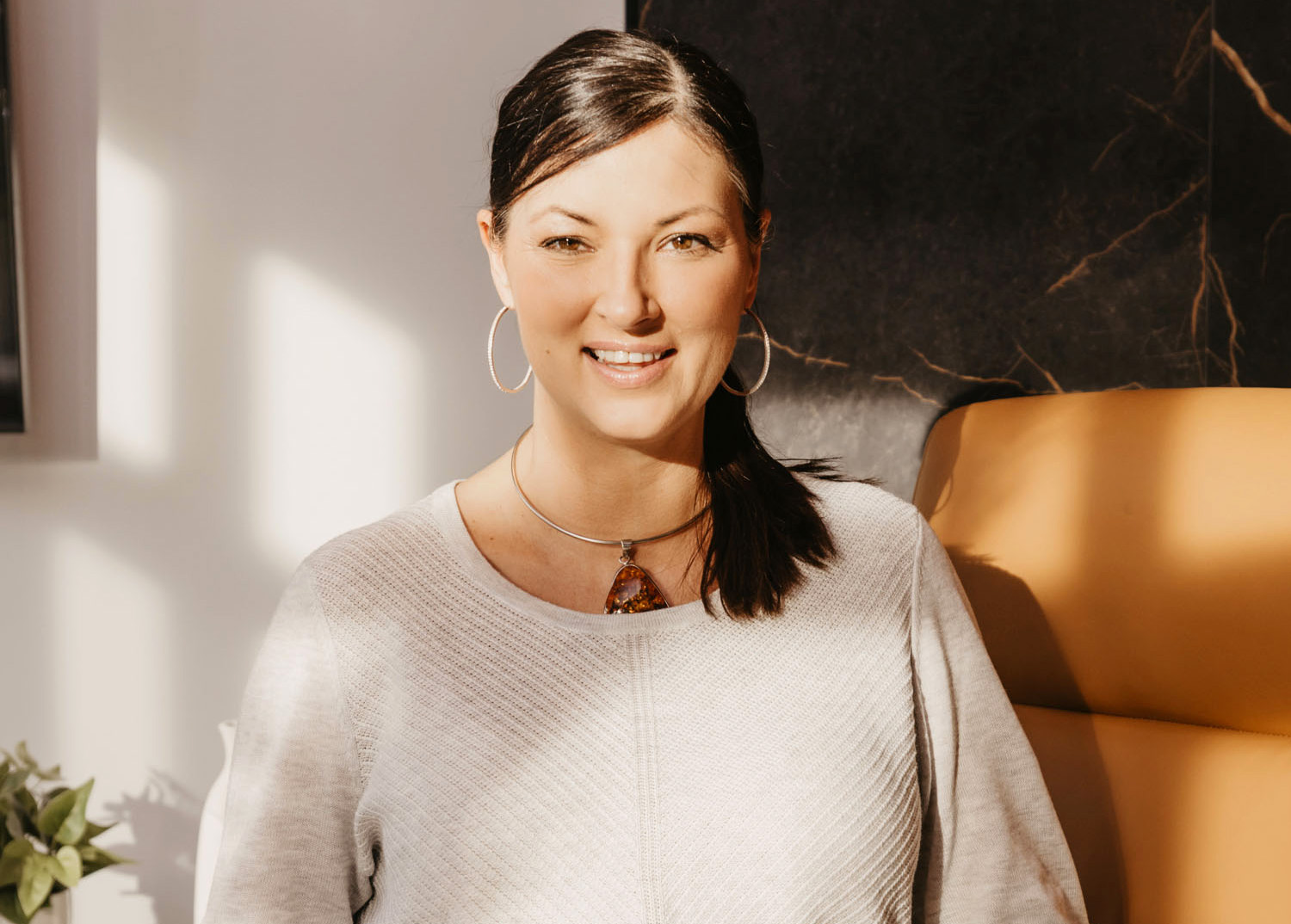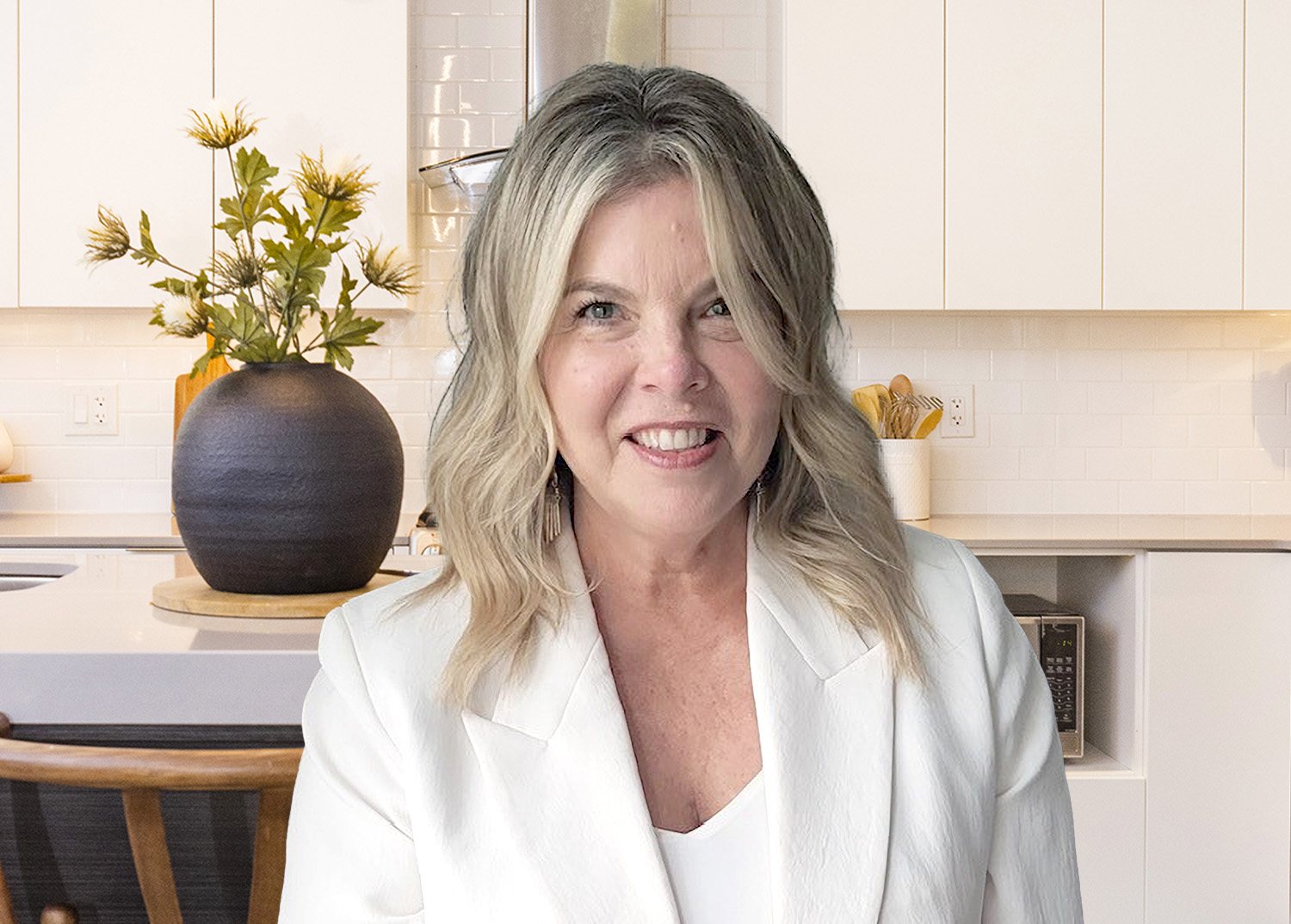 Certified Canadian Staging Professional and Interior Decorator
Enhancing the beauty of a home to make it warm and welcoming through design, furniture, colour, and texture is my passion. As a certified Staging Professional and Interior Decorator, I strive to build trusting relationships, work collaboratively with a team, and use creative design principles to produce a property that will stand out from the rest and give the seller a marketing edge.
As a retired teacher, I've spent many years developing exceptional communication skills, which goes hand in hand with truly understanding the individual needs of each client. I am looking forward to starting my journey with the Restyled Spaces team!
Administrative Assistant
Amanda has always been extremely passionate about helping others, anything Administrative, and has always loved looking at photos of beautiful homes. She has over 10 years of Administrative experience, as well as over 2 years experience working with businesses in the Real Estate industry, such as: Real Estate Agents, Interior Designers, Home Stagers, and Professional Organizers. She loves that she gets to combine many of her passions and interests to help make the client's experience memorable and stress-free.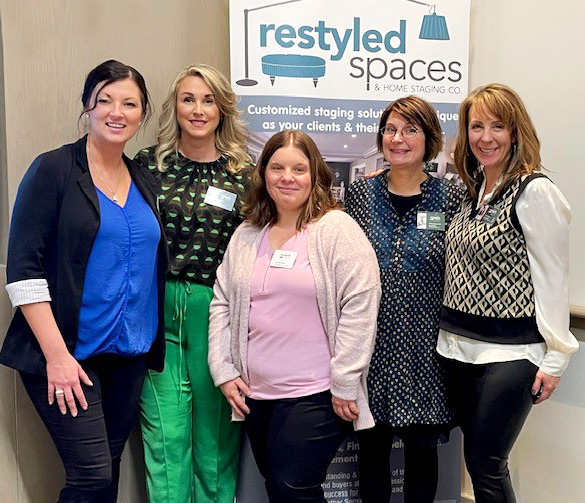 What is staging?
Everybody has heard the term "staging" but what does it really mean?
Staging is the preparation of a home for sale that involves drawing attention to the property's most desirable features and defining rooms and unused spaces to increase the space's hidden functionality, leading to a space that feels like home for everyone that walks through the door. This can involve everything from decluttering, removing, and re-arranging existing furniture and re-designing or renovating the space to enhance the home's most attractive features.
The results are two-fold; the property appeals the largest audience possible which in turn creates a larger pool of interested parties, potentially leading to a more competitive scenario. It also leads to both a faster sale and higher purchase price on average since there is a much higher demand for the home.
Photography also plays an immense role in determining if a perspective buyer is interested in visiting the home in person. First impressions are almost always through online marketing and the use of photography and video content. A home that is staged to photograph well is of the upmost importance so that your home is introduced to the highest number of buyers, in turn leading to a faster and higher priced sale.
Did you know?
Not only do people have an emotional reaction to colour, they also have a psychological and physical response when a room doesn't feel right. When spaces are too small, too dark or over cluttered, this creates tension and a sense of being overwhelmed. This will deter a potential buyer from seeing the room's potential. Hiring a stager can turn uninviting spaces into harmonious and tranquil rooms, that buyers can see themselves living in.
What do home buyers want to see?
Most buyers want to see a turnkey property that is ready to move in. They don't want to see a lot of clutter or dated furniture. According to the Canadian Certified Staging Professionals, today's buyers want to see freshly painted walls, current flooring (i.e. hardwood throughout) and a property that offers organized storage solutions.
First impressions sell homes.
Did you know that potential buyers will make a decision whether or not to purchase your property within the first 15 seconds of entering? Creating the most appealing site lines as soon as you enter is a necessity. Staging your home will provide your potential buyers with the "wow factor" as soon as they open your front door
Why invest in Staging?
Staged homes sell faster. Period.
My job as a Stager is this….
To showcase the property's greatest architectural features and assets.
To draw attention to updated features in the home.
To turn cluttered or unclear rooms into inviting spaces that feel and look like they belong.
To turn wasted spaces into a defined area with a specific function.
To restyle mismatched and dated furniture into fresh and current trends.
To create a consistent decor throughout the house to create continuity and good flow.
To utilize accessories to bring proper scale, proportion, colour and texture to a space which connects buyers emotionally.
"We were very happy with Heather and her team at Restyled Spaces. Their creativity and expertise definitely helped show our home to its full advantage. A few of our rooms were re-purposed and re-styled in ways that opened up several possibilities for future owners. We were very pleased with the result."
-Fiona and John
"Heather has staged two properties that I have sold and her work is excellent. Her recommendations to prepare my homes for sale were spot on, easy to follow and helped get a great sale price on both properties. A home staged by Heather looks great in both photos and in person and creates a space that will appeal to potential buyers."
-Paul
"We went away for the weekend and came back to a fresh, new & colourful looking living space. Thank you so much Heather for your hardwork staging our home and for transforming it into something beautiful and functional."
-Stacey & Ray – Founder