With having staged over 1000 homes in the Ottawa Area since 2015, Heather Sorgat of Restyled Spaces & Home Staging Company brings knowledge and expertise in the preparation of homes for sale in the Ottawa marketplace. Having helped so many Sellers has allowed Heather to identify the key factors that Buyers are wanting and willing to pay top dollar for. Working with Restyled Spaces & Home Staging Company offers a fail-proof plan that provides Sellers the fundamental building blocks to prepare, showcase and sell their homes quicker and for their maximum value.
We guarantee our experience, commitment, and professionalism to every client we work with.
We are insured, a Certified Canadian Staging Professional as well as an active member of RESA (Real Estate Staging Association) and CAPS (Canadian Property Stylist Association here in Ottawa.
Restyled Spaces & Home Staging Company has made a huge investment in staging inventory that consist of furniture, accessories and artwork, to ensure every property is on trend, welcoming and beautiful. Our goal is to create a visual experience necessary for buyers to emotionally connect with the property. Our staged homes generate the greatest market attention and spend less days on the market.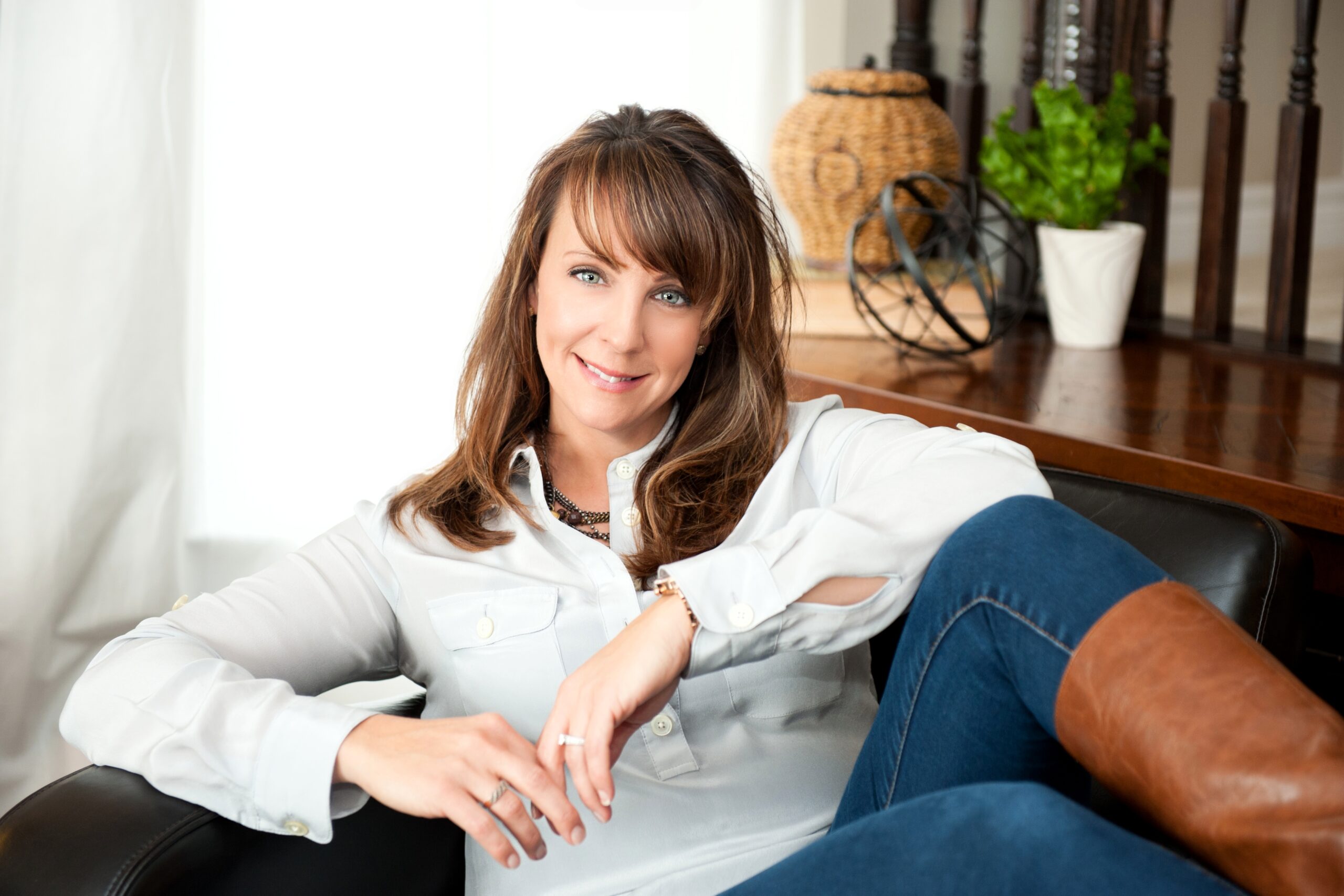 Restyled Spaces & Home Staging Co.'s founder & principal designer
Heather Sorgat's journey into the staging world begin in 2001 when she bought her first fixer-upper; a run down, war time home in the Ottawa area. Heather was amazed at what a lot of elbow grease and gallons of paint could do to transform a space. "I've always been able to see through the cosmetic issues and find affordable and easy solutions to bring a room back to life. My friends thought I was crazy to tackle that sort of project but the end result was dramatic, and I was able to increase the value by $45,000 in less than 2 years. I've been passionately transforming spaces ever since".
In 2015, Heather decided to commit to the business full-time, and opened Restyled Spaces & Home Staging Company. As part of being a consummate professional, she received Honours in both her Home Staging – Residential Decor program at Algonguin College, and her Canadian Certified Staging Professional designation.
What is staging?
Everybody has heard the term "staging" but what does it really mean?
Staging is the preparation of a property for sale to increase its competitive advantage in the Real Estate marketplace by showcasing its valued features to appeal to the broadest buying demographic. In 2015 a recent study shows that people in their 30's are purchasing the most homes.
Technology and access to online pictures, has dramatically changed the way people research and decide if they want to see a property. Most buyers will view their potential new home online before deciding which ones to visit.
This means that having a PICTURE PERFECT property is essential to attract the most available buyers.
Did you know?
Not only do people have an emotional reaction to colour, they also have a psychological and physical response when a room doesn't feel right. When spaces are too small, too dark or over cluttered, this creates tension and a sense of being overwhelmed. This will deter a potential buyer from seeing the room's potential. Hiring a stager can turn uninviting spaces into harmonious and tranquil rooms, that buyers can see themselves living in.
What do young professionals and young families want to see?
Most buyers want to see a turnkey property that is ready to move in. They don't want to see a lot of clutter or dated furniture. According to the Canadian Certified Staging Professionals, today's buyers want to see freshly painted walls, current flooring (i.e. hardwood throughout) and a property that offers organized storage solutions.
First impressions sell homes.
Did you know that potential buyers will make a decision whether or not to purchase your property within the first 15 seconds of entering? Creating the most appealing site lines as soon as you enter is a necessity. Staging your home will provide your potential buyers with the "wow factor" as soon as they open your front door
Why invest in Staging?
Staged homes sell faster. Period.
My job as a Stager is this….
To showcase the property's greatest architectural features and assets.
To draw attention to updated features in the home.
To turn cluttered or unclear rooms into inviting spaces that feel and look like they belong.
To turn wasted spaces into a defined area with a specific function.
To restyle mismatched and dated furniture into fresh and current trends.
To create a consistent decor throughout the house to create continuity and good flow.
To utilize accessories to bring proper scale, proportion, colour and texture to a space which connects buyers emotionally.
Restyled Spaces was our dream come true when we decided to sell our home in Metcalfe. We had limited furniture in our family room and wanted to showcase our home the best way to help sellers visualize their own future inside this country home. Not only did we get tips on the furniture for that room but every room in our home received special treatment; from lamps, pictures, throw pillows, to curtains and bedding. It was an amazing transformation! After our home was "staged" we loved it so much, we were thinking maybe we should not sell! We believed without Heather's professionalism, dedication and great service we would not have sold it in such a short time. It was well worth the investment.  We have recommended Heather at Restyled Spaces & Home Staging Company already to our neighbours.

We went away for the weekend and came back to a fresh, new & colourful looking living space. Thank you so much Heather for your hardwork staging our home and for transforming it into something beautiful and functional.

When I initially thought about selling our home, I knew I'd like to have it staged. I'd seen Heather's Facebook posts and saw she did beautiful work. I have to admit, in my naivety, though it would be just a matter of moving things around here and there. Maybe some decluttering involved but that's it. The first thing I realized is that there is more involved in the process. I guess the most important aspect is trust. Once you realize the house your selling won't be yours anymore, you really should "get out of the stager's way" and let them decide for you, it lessens a lot of the stress factor. Heather knows what buyers are looking for in current market and what paint colours and flooring will complement the overall design. We did invest in a storage locker and I would highly recommend it if you are anything like us and needed to declutter a LOT. It took a lot of effort, but the outcome was worth everything. Heather was there every step of the way with advice, guidance and encouragement. We were so blown away as everything came into place (paint, flooring) and we rented some of Heathers beautiful furnishings. We honestly reconsidered selling we loved the final design so much. Ultimately, after only 4 days on market we sold for 30+K over asking price. I KNOW without Heather and Restyled Spaces we never would have received so many offers over asking. Looking forward to Heather helping us decorate our forever home.

The Davidson family of Barrhaven